Also, if you have an Android device in the Hawaii time zone, you may receive an error message when retrieving images of cleared checks;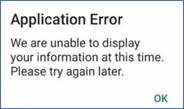 and transaction history dates may be listed a day behind the actual transaction date.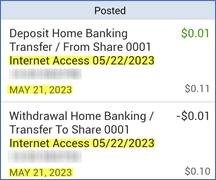 To work around these issues, please use online banking on your desktop or mobile device instead of the mobile app. 
We expect these issues to be temporary and will advise members when they are resolved.
Thank you for your patience and understanding.