Go!Club (Age 13–17)
Go!Club is our way of helping parents introduce their teens to the essentials of wise, responsible money management. Under your supervision they'll be introduced to tools like budgeting, using ATMs and a no-minimum-balance checking account.
Go!Club members receive the following benefits:
Personal savings account
FREE ATM card
FREE optional checking account with parent/guardian and FREE box of checks each calendar year
FREE mobile & text-message banking*
FREE online account access
Quarterly newsletter
Birthday gift
Those who are 16-17 may now open a primary account without an adult joint account owner. See branch for details.
A Birthday Gift That Grows With You
Since 2021, we've been making monthly donations to the Hawaiian Legacy Reforestation Initiative to plant two trees in celebration of your birthday and the birthdays of your fellow Go!Club members.

Courtesy of Hawaiian Legacy Reforestation Initiative
A King Koa (Acacia koa) is planted in the legacy forest at Kukaiau Ranch on Hawaiʻi Island.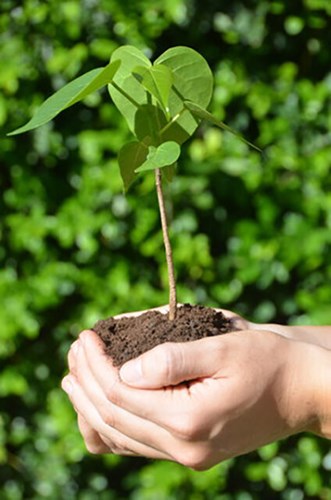 Courtesy of Hawaiian Legacy Reforestation Initiative
A Monarch Milo (Thespesia populnea) is planted on Oahu at Gunstock Ranch in Lai'e.
These contributions support the work of the Reforestation Initiative – collecting seeds by hand, raising seedlings in their nurseries, planting trees to create a forest, fencing out pests, clearing invasive species, and RFID tagging so you can track your trees.
At the beginning of your birth month, you should receive a celebratory letter that includes images of the tree-planting certificates, where you'll find the RFID tags of your planted trees. Locate your trees using the Tree TrackerTM on the Hawaiian Legacy Reforestation Initiative website.